Rediscover
the timeless icon
as a closed wood fireplace
fully compliant for indoor use.
The iconic GYROFOCUS retains all its original features: its design and its revolutionary ability to pivot 360°. Yet while its hearth looks open, in fact it is closed!
A pioneering design that has been taught in architecture schools, was voted 'La cosa più bella del mondo' by Italians, and has been exhibited in the Guggenheim Museum in New York.
A closed wood fireplace that complies with the highest European environmental standards: the EU Ecodesign directive and the strict national standards in Italy (4 stelle), Austria, etc.
Imperceptible oval glass panels protect the hearth, turning with the GYROFOCUS as it pivots. A patent has been filed for this technological innovation.
The non-conformist GYROFOCUS, a design icon for over 50 years, continues to perpetuate its legend and stands ready to enhance your interior.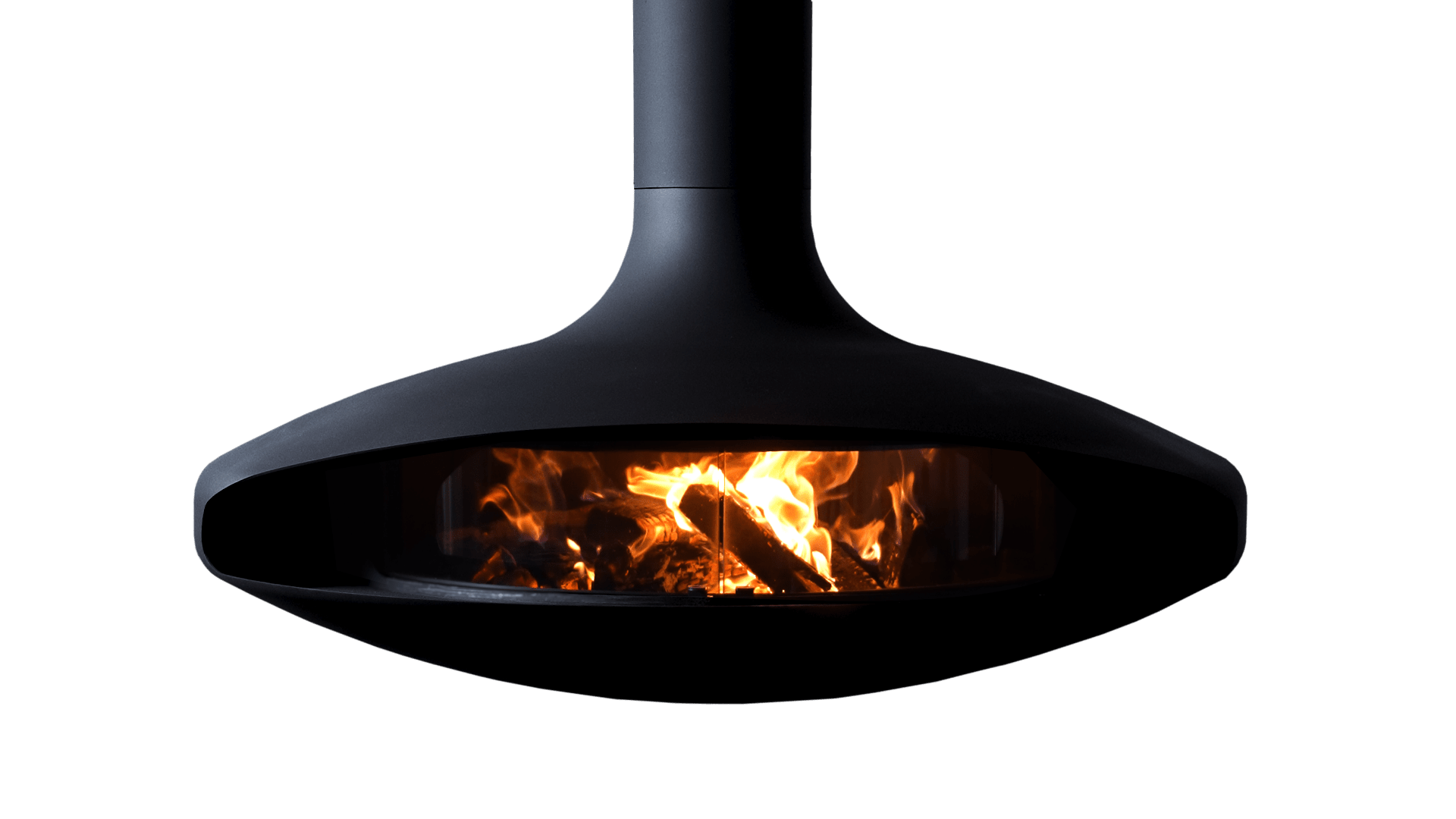 A real fire
The pleasure of a wood fire is primal.
The ritual act of skillfully stacking the logs is added to the satisfaction of lighting the kindling and seeing the flames catch to create heat and a captivating display.
Safe & efficient
With its glassed-in hearth preventing escaping sparks, this central fireplace is risk-free and offers high energy efficiency.
Wood is a renewable, natural energy source.
A beautiful interior
This design fireplace fits a range of interiors, suspended above non-combustible flooring.
Contact your interior designer or a Focus distributor to study the installation possibilities to enhance your living space and bring your project to life.
Designed to meet
the highest
environmental standards
while continuing to elevate
interior design.
Please
click here
to discover the glazed Gyrofocus in AR.
Download the Focus Creation app from
Google Play
or the
App Store
. Print our visual target by
clicking
and place it where you want to install your Gyrofocus. The glazed Gyrofocus appears in 3D in your space: adjust its positioning for optimal viewing. Works on Smartphone and Tablet.
See the Gyrofocus in Augmented Reality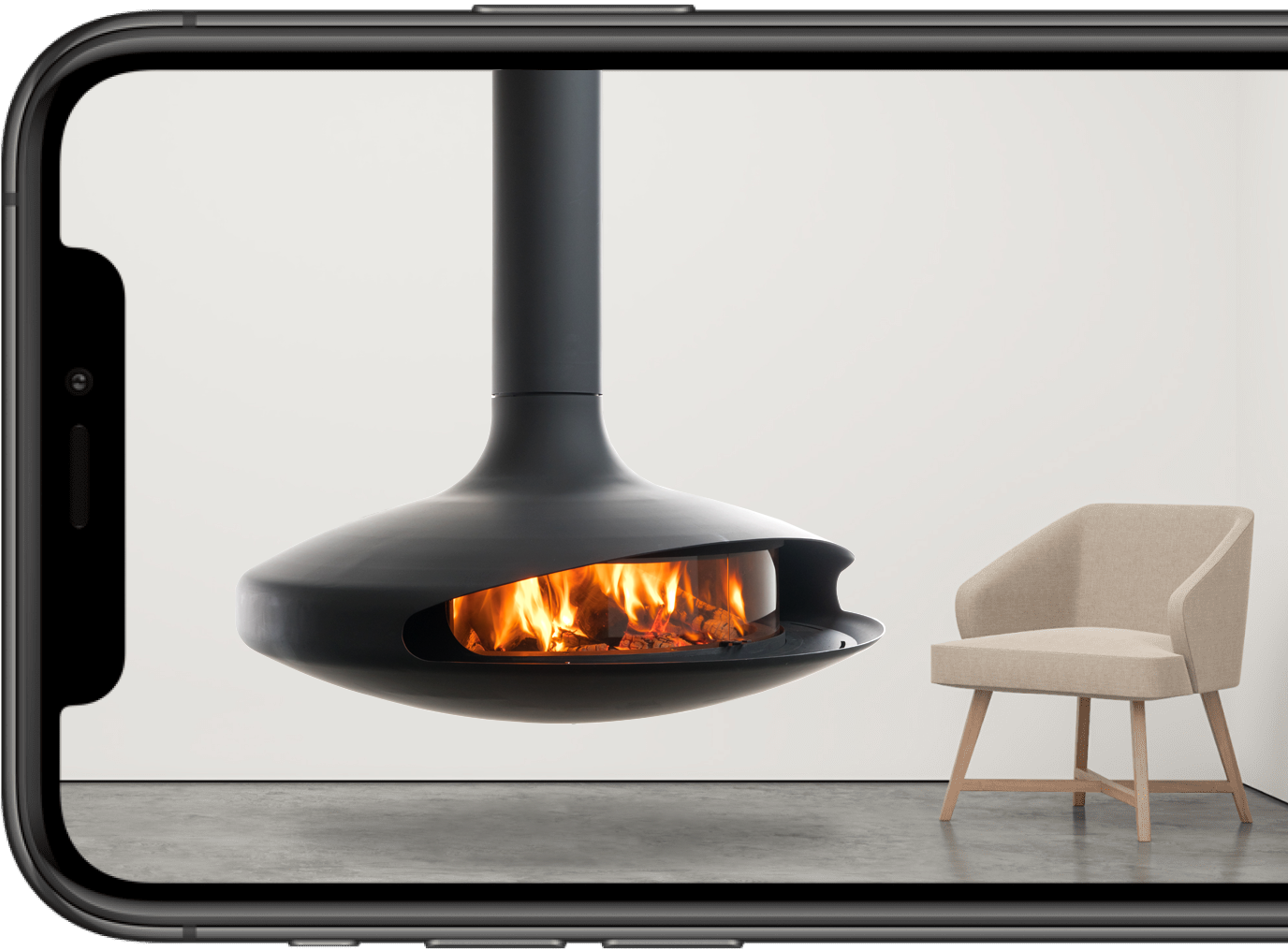 Contact
You wish to obtain
information
or a
personalised study
, get in touch with our team. We will be happy to answer any questions you have.
Individual
Architect
Designer
Press
A personal study
Information
Focus presents
The glazed Gyrofocus
The Gyrofocus Glazed